Lester Glenn Chrysler Dodge Jeep RAM FIAT Buying Tips & FAQ

A Dedication To Transparency
We understand that purchasing a new, used or certified pre-owned vehicle is both financially and mentally a major decision for you and your family.
Many customers shop around and speak with multiple dealerships to find the best selling price for the vehicle they're interested in - which we highly recommend!
We love having educated conversations with our customers that know exactly what they're looking for, and the price they want to pay for the vehicle.

But when you're shopping for a selling price, the most important thing to remember is additional dealer fees that some dealerships have and may not include or disclose until you are exhausted after spending three hours at the dealership and are about to sign paperwork. Convenient timing, right?
These fees can be called a number of things and be associated with a number of different charges. Destination fees, handling fees, advertising fees, dealership fees (miscellaneous), and many other versions of this all add up to mean the same thing - it's costing you MORE money.
At Lester Glenn Chrysler Dodge Jeep RAM FIAT in Toms River, NJ, there are no additional dealer fees. When we present you with a final price - unless otherwise stated for any specific reason - it will include all taxes and fees and be the true price you pay once your paperwork is written up and your deal is finalized.

No last minute changes or surprises. No going home to find out you paid twice as much on something than you agreed to in person. We are dedicated to providing a completely transparent experience, and that's been part of our culture since 1956.

Customer Buying Tips & FAQ

We've compiled these lists of buying tips and frequently asked questions when customers are in the market to buy or lease a new or used vehicle. There are many games that are played by other dealerships at the expense of customers. Our motto has always been to provide a completely transparent purchasing experience, at competitive prices and to do anything we can to take care of our customers. That's why we're breaking the magician's code and revealing some of the secrets other dealerships use to get you in the door, only to change their story and pricing when it's ready for you to sign on the dotted line.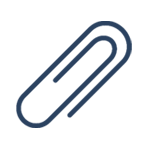 Did You Know #1
Lester Glenn's New and Used Vehicle Prices Might Be Higher Online Than Other Dealers
Yes, it's true. We may not have the cheapest prices online. And we are fine not being the cheapest, because what you see is what you get with us. Outside of normal taxes and any disclosed up-front fees, the online price is the selling price of the vehicle. Other dealerships, especially on used vehicles, may agree to a selling price and then at time of purchase present you with an invoice for a shop charge for the repairs made to the used vehicle prior to your purchasing. Or if you purchase a certified pre-owned vehicle, present you with a certification fee. At Lester Glenn Chrysler Dodge Jeep RAM FIAT, fees like these are already included in the cost of the online price! We may not be the lowest, but we will always be competitive and more importantly, we will always be transparent with our customers.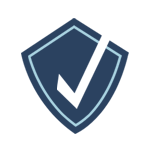 Did You Know #2
All Lester Glenn New and Used Vehicles Are Sold Recall Free
When we receive a new or used vehicle into our inventory, it is checked by our service center for any open recalls. It is checked again throughout the time that the vehicle spends in our inventory as well as at time of purchase. This is to ensure you do not drive home with any safety recalls after purchasing your vehicle and that the only thing you have to focus on is how much you love your new car!


*Subject to safety recalls with available remedies. If no remedy is available, all information on any open recall or safety bulletin will be disclosed.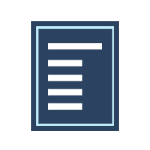 Did You Know #3
Lester Glenn Provides A Complimentary CARFAX Vehicle History Report On All Used Vehicles In Stock
We believe you should have all the information about a vehicle you are interested in purchasing available to you. That's why we provide a complimentary
CARFAX Vehicle History Report
on every used and certified pre-owned vehicle we have in our inventory at any given time. These reports will inform you of how many owners the vehicle might have had, if it was reported to be in any accidents, provide you with the service maintenance records and much, much more. Normally a $90+ fee per vehicle that you run a report on, we do the leg work for you and foot the bill so you can make a more informed decision on the vehicle you are interested in purchasing!
Frequently Asked Questions

Question: What is a "doc" fee?
Answer: A doc (documentation) fee covers the cost of completing paperwork related to the purchase or lease of a new, used or certified pre-owned vehicle. Our documentation fee is $499 - which is one of the lowest in the state of NJ!
Buyer Tip: There is no cap to the documentation fee in the state of New Jersey. So, other dealerships can charge any number they want to charge on a vehicle transaction. In many cases, other dealerships will show you a lower price on an actual vehicle but charge you a much higher documentation fee to make up the difference. Make sure you know what all of the fees associated with the vehicle are before you decide to move forward with a deal or with a particular dealership!


Question: What is a disposition fee?
Answer: A disposition fee only relates to customers who lease a vehicle. A disposition fee is charged at the end of every lease to cover the fees associated with cleaning up and reselling the vehicle after it is returned. These fees are charged by your bank/lender and agreed upon at the time of signing for your new lease.
Buyer Tip: Make sure you asked what the disposition fee will be on your new lease and remember that you will owe that money once you complete your vehicle's lease term. There are ways of having this fee removed that vary depending on the lender, but typically the disposition fee is waived or forgiven if you purchase the vehicle at the time of your lease expiration, or continue in a new lease with that same lender/bank.


Question: What is a destination fee?
Answer: Every dealership and car manufacturer has a destination fee for new vehicles. The destination fee covers the cost of transporting the vehicle from the manufacturer to the dealership. It is sometimes referred to as the delivery, transportation or freight fee.
Buyer Tip: Many car dealerships will give you a price on a vehicle without factoring in this fee, or then add a second destination fee on top of the original fee at time of purchase. The fee can range from anywhere between $400 to more than $1,000. When we give you a price at Lester Glenn Chrysler Dodge Jeep RAM FIAT, the destination fee is always included!


Question: What should I look for when getting and shopping a price from other dealerships?
Answer: We've talked a lot about prices and price shopping in the content above, but it's all important information to give you the best apples-to-apples approach. Depending on which stage you are in the purchasing process, different prices can be provided. Request an itemized list of all of the fees associated with the vehicle before you leave the dealership. To get the final price you will pay if you were to purchase that vehicle today, request the "out-the-door price." The out-the-door price will include the rebates you qualify for, any dealership or state fees, price of the vehicle itself and any other charges associated with the vehicle purchase. This SHOULD be the best price to shop around multiple dealerships with.
Buyer Tip: The out-the-door price will more times than not be higher than the original price a dealership gives you. Many dealerships do not include every charge/fee when working up a price because they would rather give you a lower price to shop and have another dealership say they can't beat that price. Without including every charge in the total cost, the cost will appear lower than what you will actually pay and will be more appealing to you as a consumer looking for the best deal. Make sure you shop and compare the true out-the-door price between dealerships so you know exactly what you will be paying ahead of time.


Question: Why can't you match certain prices or promotions other dealerships are offering?
Answer: Beware of tricky advertising and read the fine print/disclosures that should be present on every advertisement. Every dealership buys their new vehicle inventory from the manufacturer for the same price. Lester Glenn was founded in 1956 and has developed a strong reputation over the last 60+ years for customer service, transparency and fairness. If you receive a legitimate offer from another dealership, bring the offer in and we will do our absolute best to match, if not beat the offer.
Buyer Tip: Many dealerships offer promotions in which you end up paying more than the vehicle's value just to receive a higher amount of money back on the deal. Other dealerships might offer you dealership-specific rebates (i.e. ABC Dealer Loyalty Rebate) that only apply to those specific group of customers who have purchased a car from that dealership within a very short timeframe.
Experience The Way Car Buying Should BeHave you read through all of this information and feel prepared to purchase a new, used or certified pre-owned vehicle? Great!
Our Customer Care Team is ready to help you, your family or your organization find the perfect vehicle. We have a great selection of new, used and certified pre-owned vehicles from the brands you love like Chrysler, Dodge, Jeep, RAM and FIAT. From research to delivery of your new vehicle, our Customer Care team is here to assist you every step of the way. Just complete the
form on this page or give us a call at (732) 557-7894
and a member of our team will be happy to help!
Since 1956 the Lester Glenn name has been associated with transparency and a sincere dedication to customer service. We call our purchasing process the Lester Glenn Experience. That dedication to customer service -  
the Lester Glenn Experience
- starts when you first speak to a customer care representative or visit our showroom and continues through your continued service and maintenance of your vehicle with us, and through your next vehicle purchase. We've perfected the vehicle purchase and service process and invite you to come experience the way car buying should be.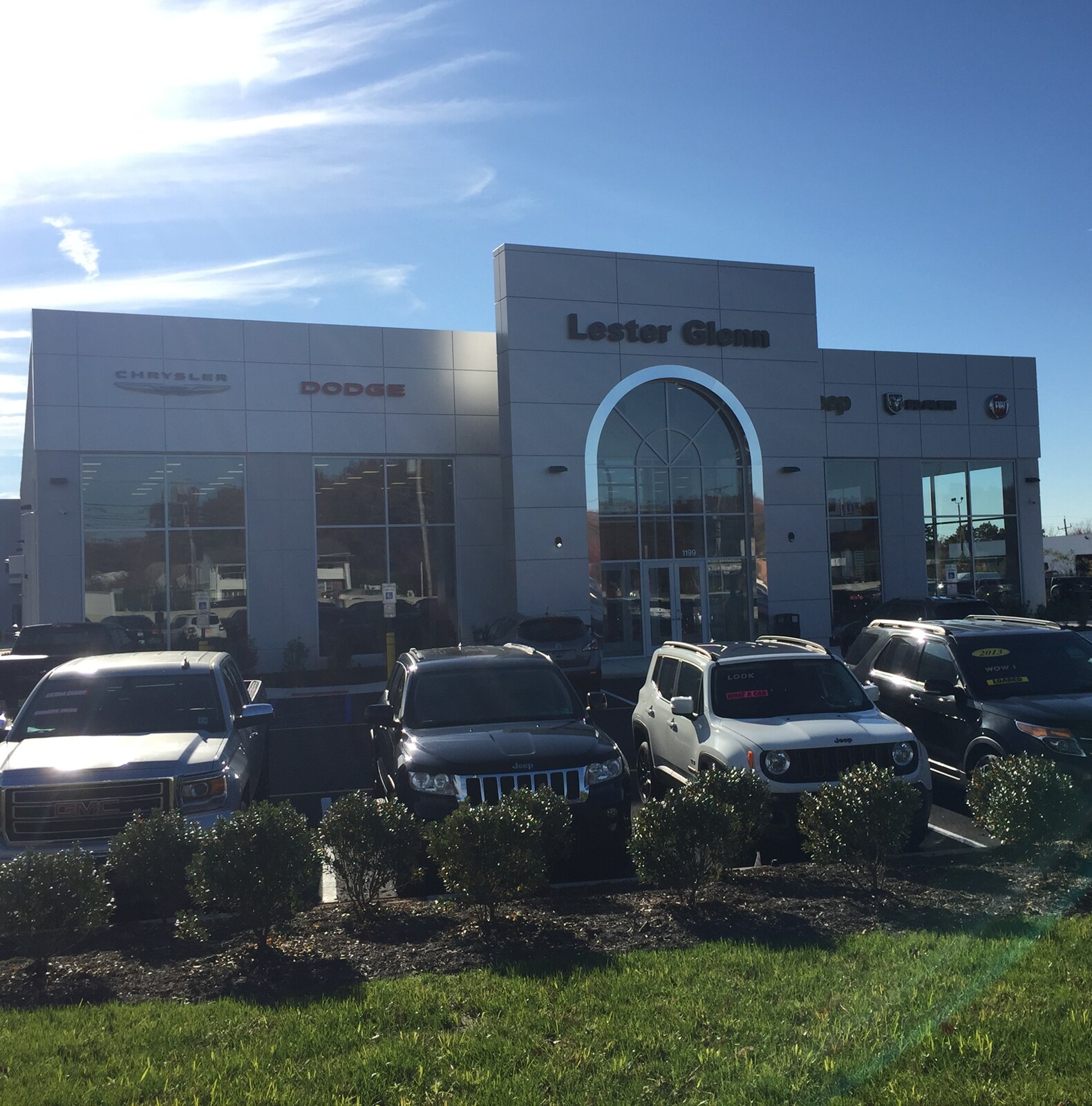 Experience Lester Glenn Chrysler Dodge Jeep RAM FIAT in Toms River, NJ!
Reach A Lester Glenn Customer Care Team Member
* Indicates a required field